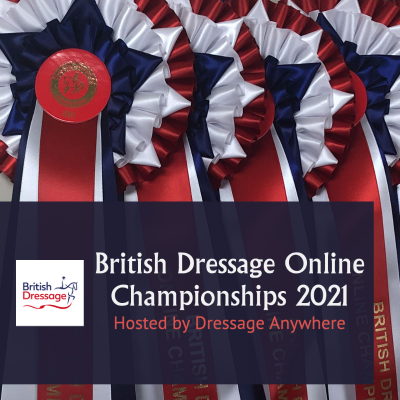 There are still two months to qualify for the BD Online Championships 2021!
We'll be writing to all riders who have already qualified in the next couple of weeks but here's a quick re-cap on how it all works!
Qualification
In order to qualify you must be a British National or British Expatriate and have achieved three scores of 60% or above with the same horse at the same level between 1 February and 31 October. If you're a British Expatriate living abroad, make sure your Home Country is set to the United Kingdom in your profile.
Register Your Qualification
In order to take part in the Online Championships you need to register your qualification with British Dressage. Go to the BD Bookwhen website and follow the instructions on screen. It's free for BD members to register and £10.00 for non-BD members and you need to complete your registration by the end of October. You'll receive an e-mail with all the details once registered.
Enter the Online Championship Show
Once your qualification is registered you will then need to enter the Championship Show which will available on the Dressage Anywhere website at the beginning of October. The closing date for entries will be 26 November and videos must be uploaded by 27 November.
Prizes
Prizes are kindly provided by British Dressage and up for grabs in each Championship Show class.