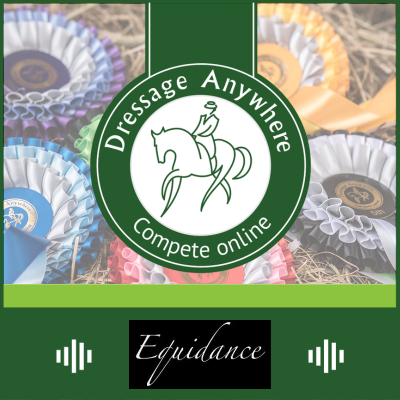 New on the podcast this week is Kelly from Equidance!
Equidance want to help everyone to have a more level playing field. We can't all ride a top horse or afford the most expensive equipment, but we can all now invest in a music arrangement that would sound just as at home at the Europeans or a Premiere League event. Just because you are riding a Prelim doesn't mean that your music should be of a lesser quality.
Kelly has ridden all of her life and is passionate about dressage. The other half of Equidance, Tony, with a background in music production was horrified by the music at a freestyle to music competition and that's how Equidance was born!
This episode is jam-packed with great content and top tips - enjoy!
You can find out more about Equidance online and on Facebook.
Where to listen?
You'll find the Dressage Anywhere Podcast on Apple Podcasts, Spotify or Podcast Player. Or you can listen below!