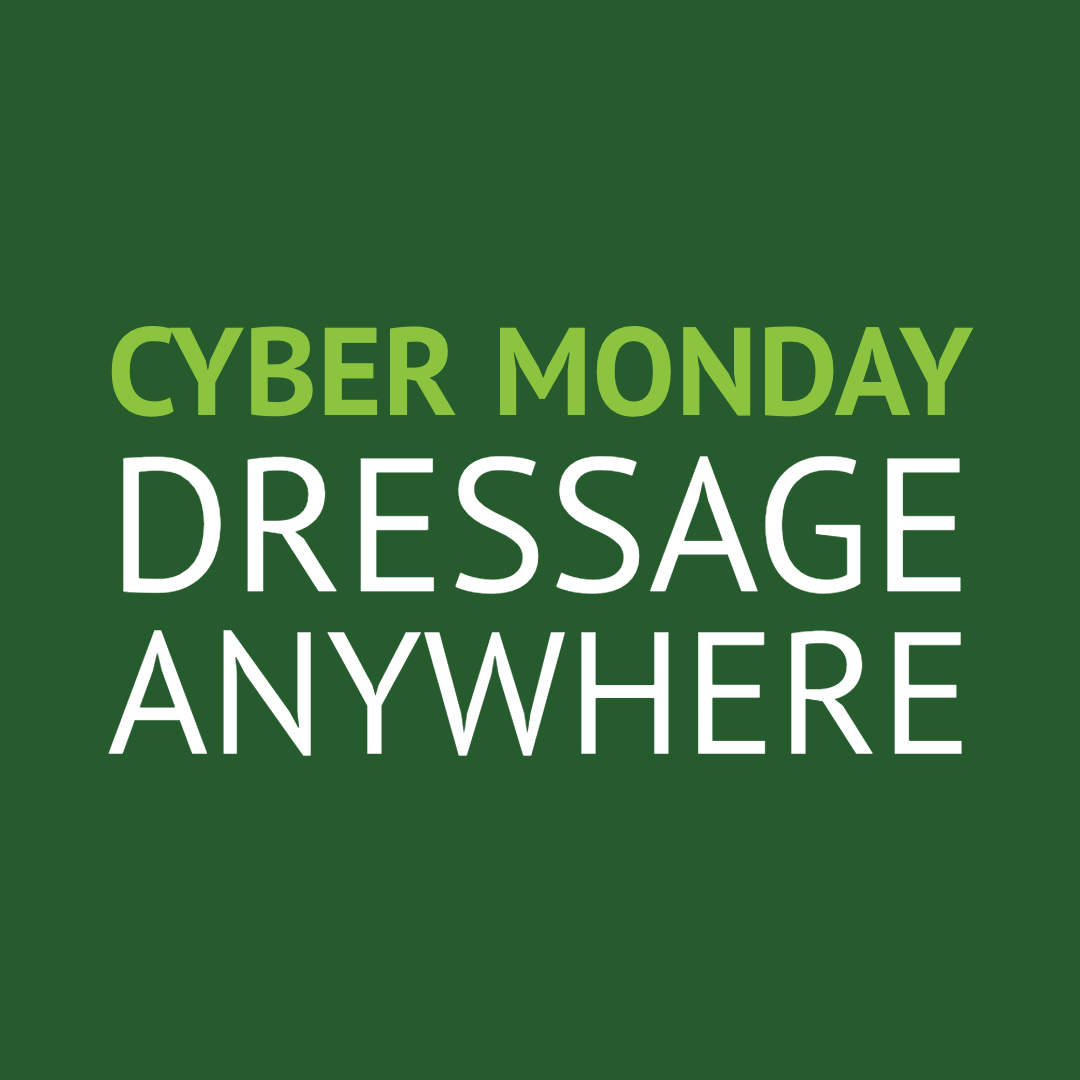 As a huge thank you for your support we've got two exciting discounts for you to take advantage of on this Cyber Monday!
We know that Black Friday and Cyber Monday split opinions across the board - on the one hand customers are bombarded with adverts and the next best deal and on the other, small businesses are put under pressure to compete with the big guns and it all becomes a bit of a nightmare.
That's why every year we like to take the opportunity to say thank you with a discount for our existing members and a special discount for new members.
Member Discount
For the first 25 entries a 15% discount off December competition and training classes. The code will be posted in our Member's Facebook Group on Monday 29 November.
New Member Discount
New members who register at www.dressageanywhere.com/Account/Register on Monday 29 November will be sent a 10% discount code via e-mail that can be used for December competition and training classes up to 6 December.