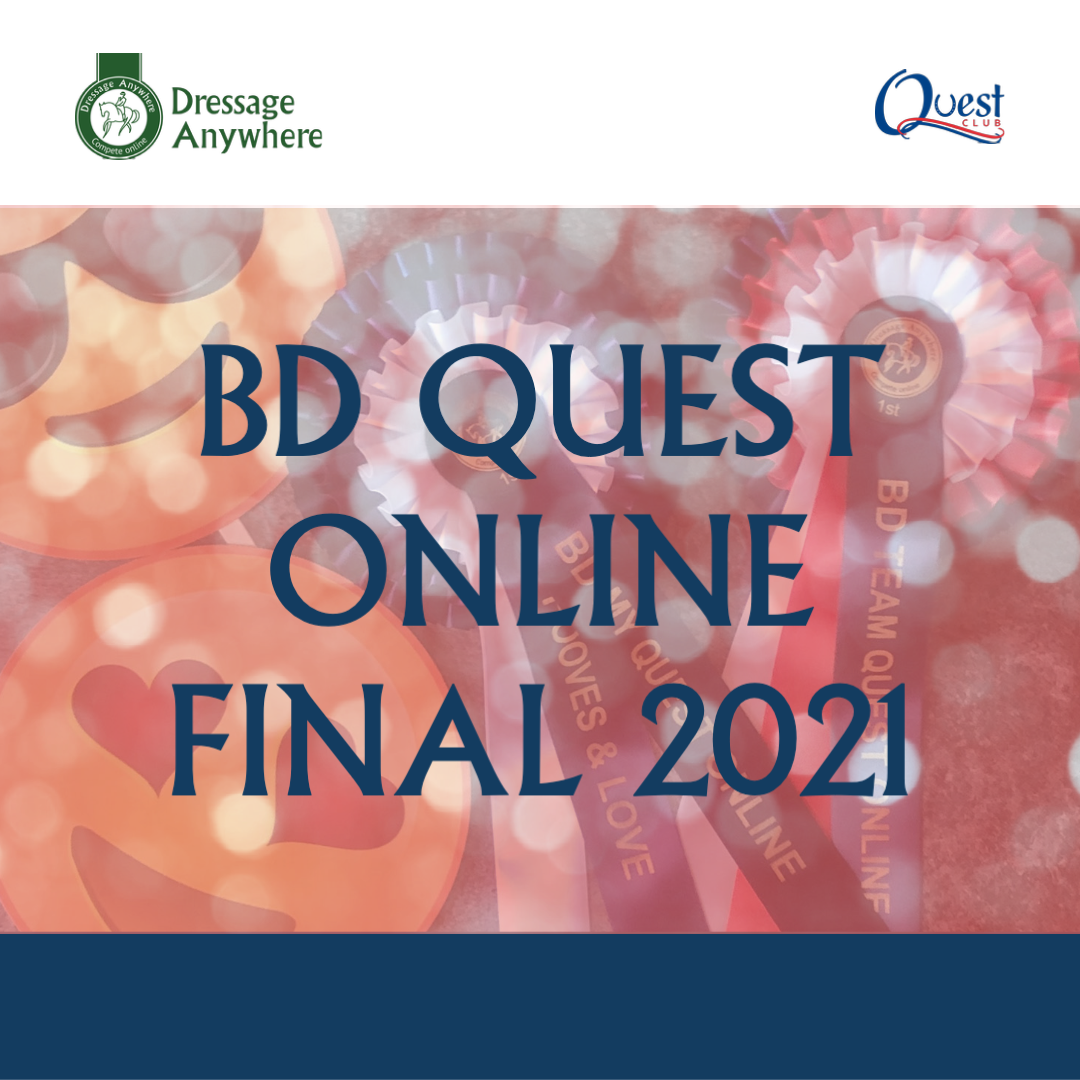 We're celebrating our BD Quest Online 2021 finalists in this very special virtual prize giving!
Massive congratulations to everyone who took part - we're really looking forward to getting your rosettes and stable plaques out in the post to you!
Full results on the scoreboard, where you can also watch many of the videos of placed riders.