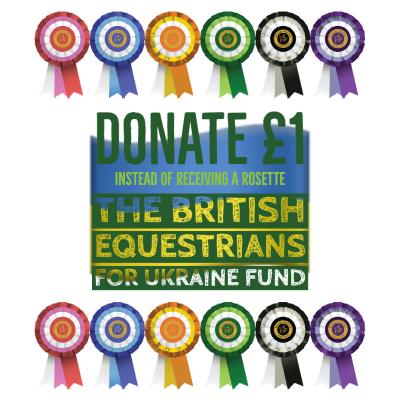 During 2021 and 2022 we gave you the option of donating £1 to charity instead of receiving a rosette. It's been hugely successful and we were delighted to donate £553 to The Brooke.
We asked our members for their thoughts on this year's charity and we're all agreed to donate to the British Equestrians for Ukraine Fund, set up by World Horse Welfare, British Equestrian, The British Horse Society and BETA.
I think we're all quite moved by what has been happening since late February and would like to help in any way we can to make a difference to our fellow equestrians.
To donate £1 instead of receiving your rosette, go to your Rosette and Prize Money Settings in your profile and uncheck the box.