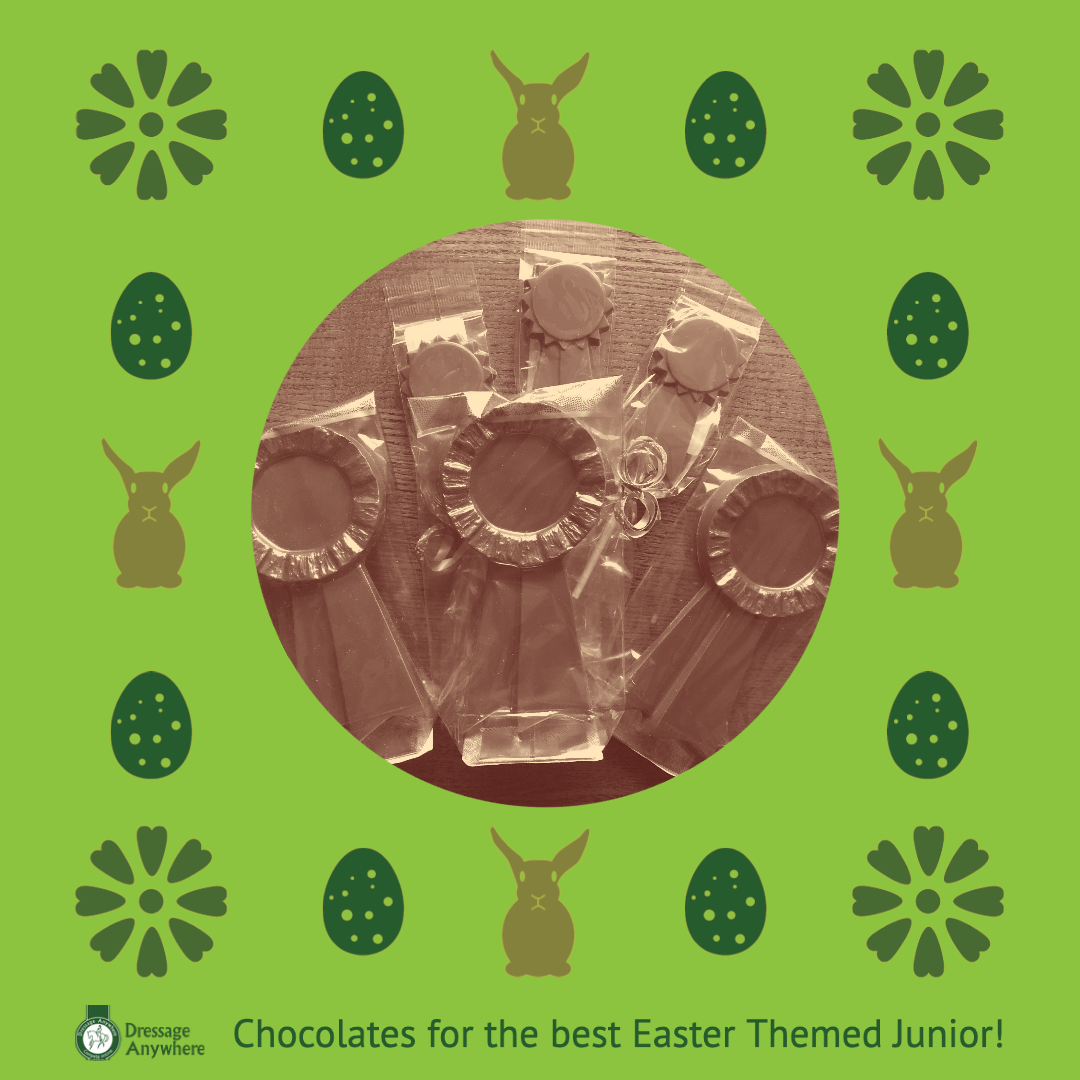 With the Easter Holidays nearly upon us we thought you might like a special Easter Competition!
Open to all UK Juniors in our Junior and The Pony Club classes, the best Easter themed test will be entered into a draw to win one of six special chocolates from our friends at Cathy's Chocolates.
Easter Themes
Let your imagination run wild, whilst keeping an eye on safety first! Boots and hats are mandatory. Perhaps you could design an Easter bonnet to sit on top of your hat, or maybe decorate your horse's bridle or ear protectors. We'd love to see what you come up with!
Eligible Classes
UK riders in the following April classes are eligible:
Class 1c Introductory Juniors
Class 2d Preliminary Juniors
Class 3d Novice Juniors
All classes in the The Pony Club competition.
* Due to the postage implications, this is only open to junior riders in the UK.