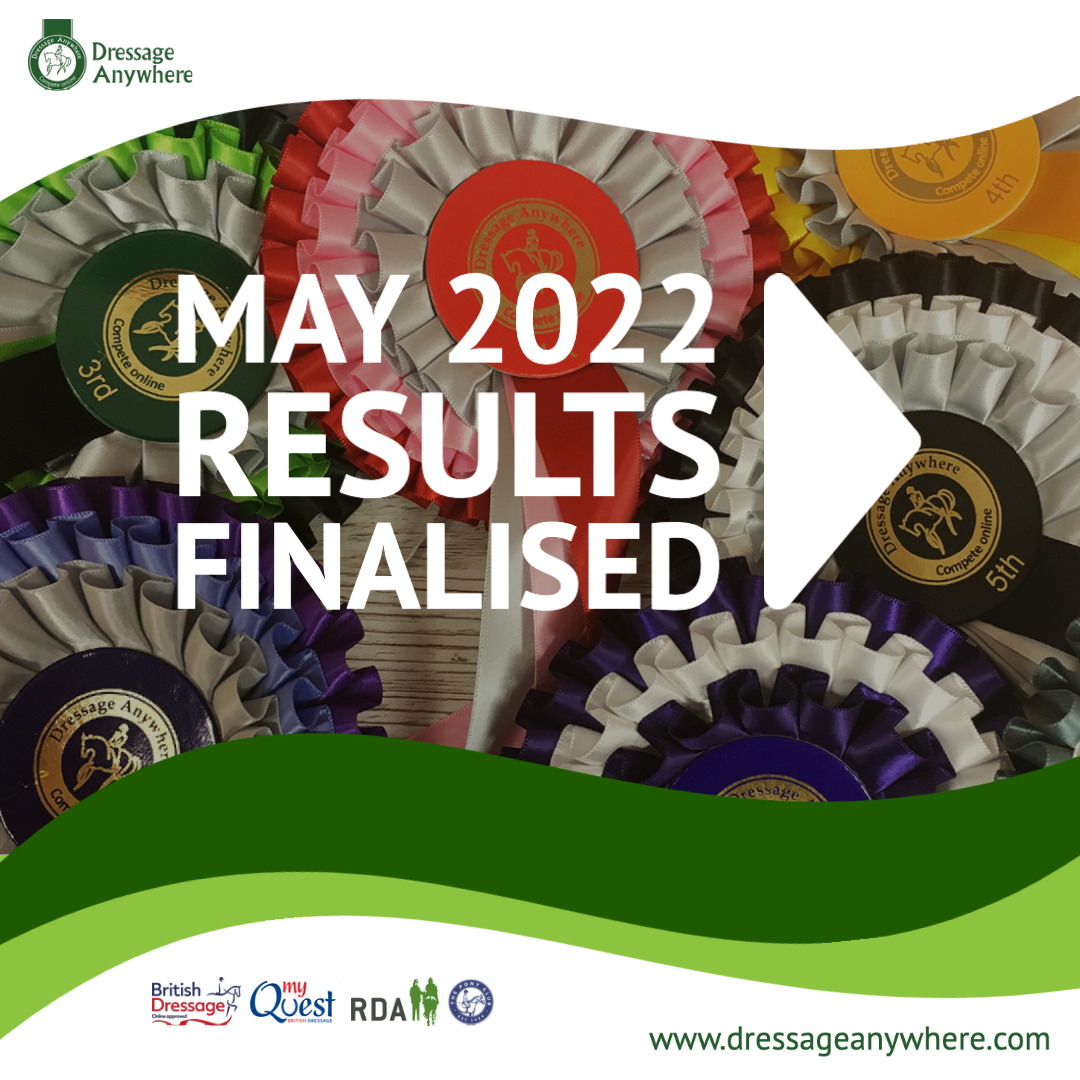 The May Online Dressage Competition results have been finalised! Congratulations to everyone who took part. Your rosettes are winging their way to you as we speak 😁
Last month saw some fantastic results from both current and new members. Plus it was our RDA Online Dressage Championship Show! Make sure you've logged in and downloaded your scoresheet and checked your final placing on the scoreboard. How did you get on? Has the judge's feedback been useful for your next competition?
Speaking of which, the June schedules are live and include:
BD/BE Competition Classes
These are the classes which you can enter to qualify for the BD Online Championships. You can also earn points for the Rider's League and Team Challenge.
Training Classes
Choose any test in use and get extra feedback from a BD List 1 Judge.
Veteran Horses
Compete with other similar aged horses from Introductory to Advanced Medium. You can also earn qualifying scores for the Veteran Horse Online Championships.
Ex-Racehorses
Compete with other ex-racehorses and earn points towards the Jim Boyle's Ex-Racehorses League!
BD Para-Equestrian
Perfect for riders with a national or international para classification.
Riding for the Disabled
The qualifying rounds are back for the next RDA Online Dressage Championships! Open to any graded or un-graded rider.
Freestyle to Music
Get your dancing shoes on and earn qualifying scores for the next Freestyle to Music Online Championships.
BD Youth Training Classes
Includes all Squads, judged by a BD Youth Assessor.
BD Quest Online
Great for teams or individuals who hold a BD Quest Club membership. Earn points towards the final!
The Pony Club
Choose from Introductory right up to Open.
Starter Dressage
Every rider wins a rosette based on their score - Gold, Silver or Bronze!
HKEF Online
A huge welcome back to our friends in Hong Kong!