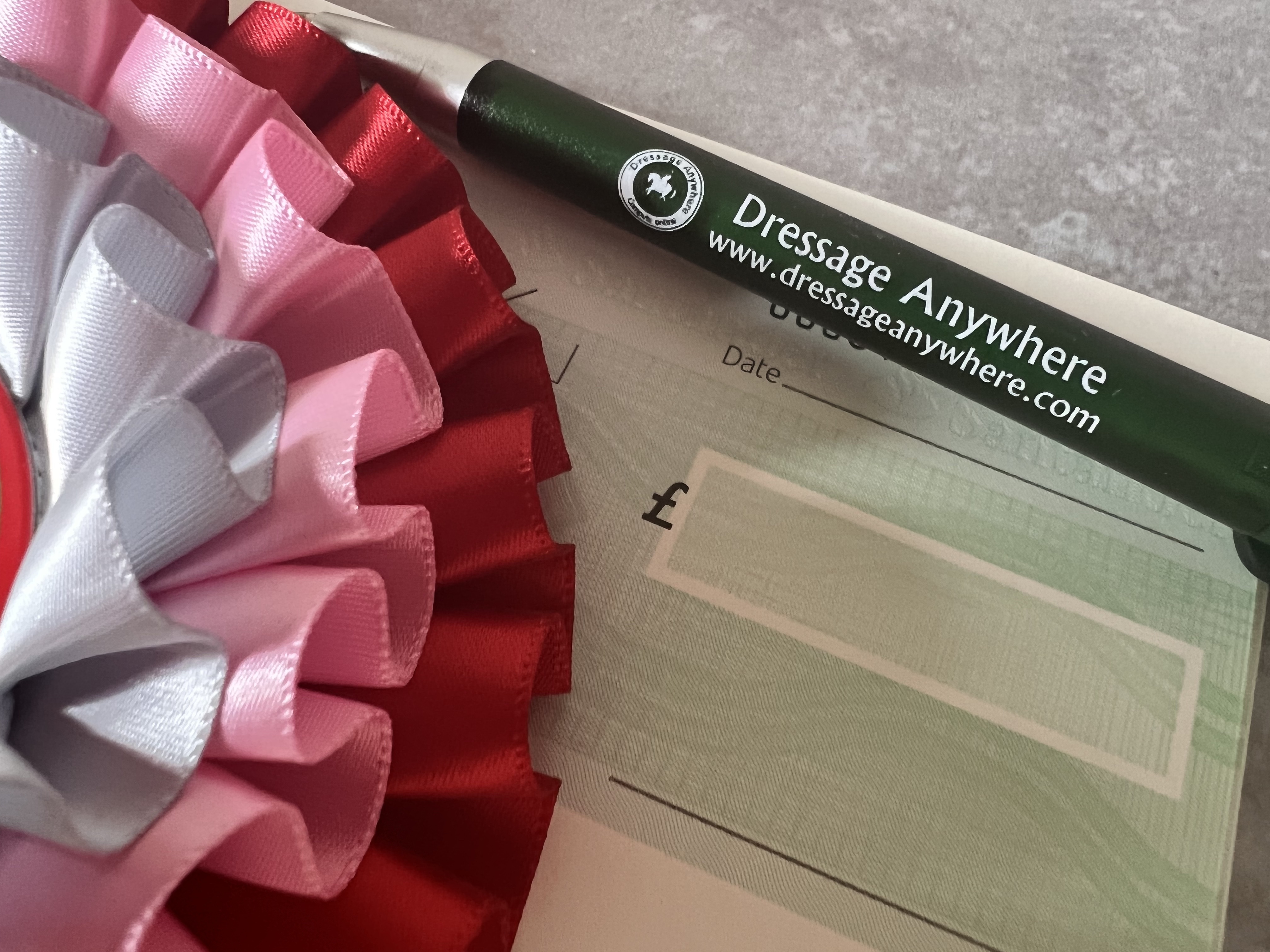 From September 2022 we're phasing out sending prize money cheques with rosettes.
UK prize money winners have always had the option to receive their prize money as a cheque or a Dressage Anywhere entry voucher.
From September 2022, we will no longer send cheques. Instead, prize money winners who have selected 'cheque' as their chosen method of receiving prize money will receive a form to complete.
Prize winners will be able to submit bank account or PayPal account details and we'll send the cash online. The form will be secure and any inputs will not be retained.
We've taken this step to streamline the end of competition process and update our own internal processes, making it much easier all round!
You can update your prize money settings to cheque (UK 18+ only) or voucher on your profile under the Rosettes & Prize Money tab.