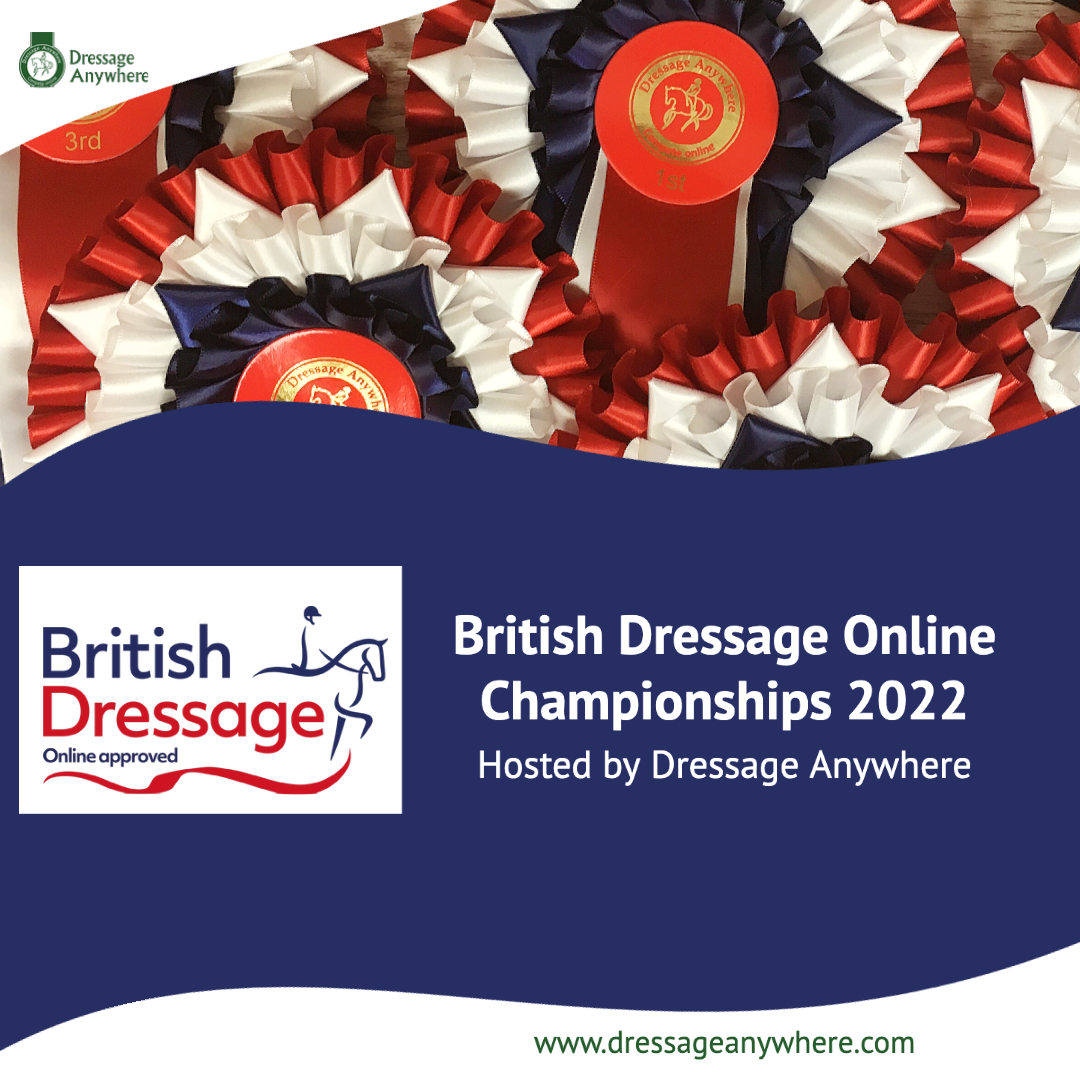 October is the last month to complete your qualification for this year's British Dressage Online Championships.
This is the 10th Official British Dressage Online Championships hosted by Dressage Anywhere and we're looking forward to seeing your Championship entries!
Qualification
The qualification period runs through to the end of the October competition. Run at Introductory to Advanced Medium levels, this series is for riders competing via Dressage Anywhere. To qualify for the championship, horse and rider combinations must achieve three scores of 60% or above, between 1 February 2022 and 31 October 2022. Scores can be gained in any of the monthly classes marked with a Q.
This series is only open to British Nationals and British Expatriates.
Combinations may compete and qualify at different levels but can only compete in two levels/classes at the final.
Register Qualification
We will shortly open up registration for your qualifications. This is via British Dressage and Horse Monkey. Qualification is free to BD members and £10.00 for non-members. To be kept up to date with the qualification process, make sure your Home Country is set to UK on your Dressage Anywhere profile!
Online Championships
The Online Championship Show will run during November and the schedule will be announced next month.
Prizes
Championship rosettes, stable plaques, Dressage Anywhere goodies and British Dressage prizes are are all on offer!