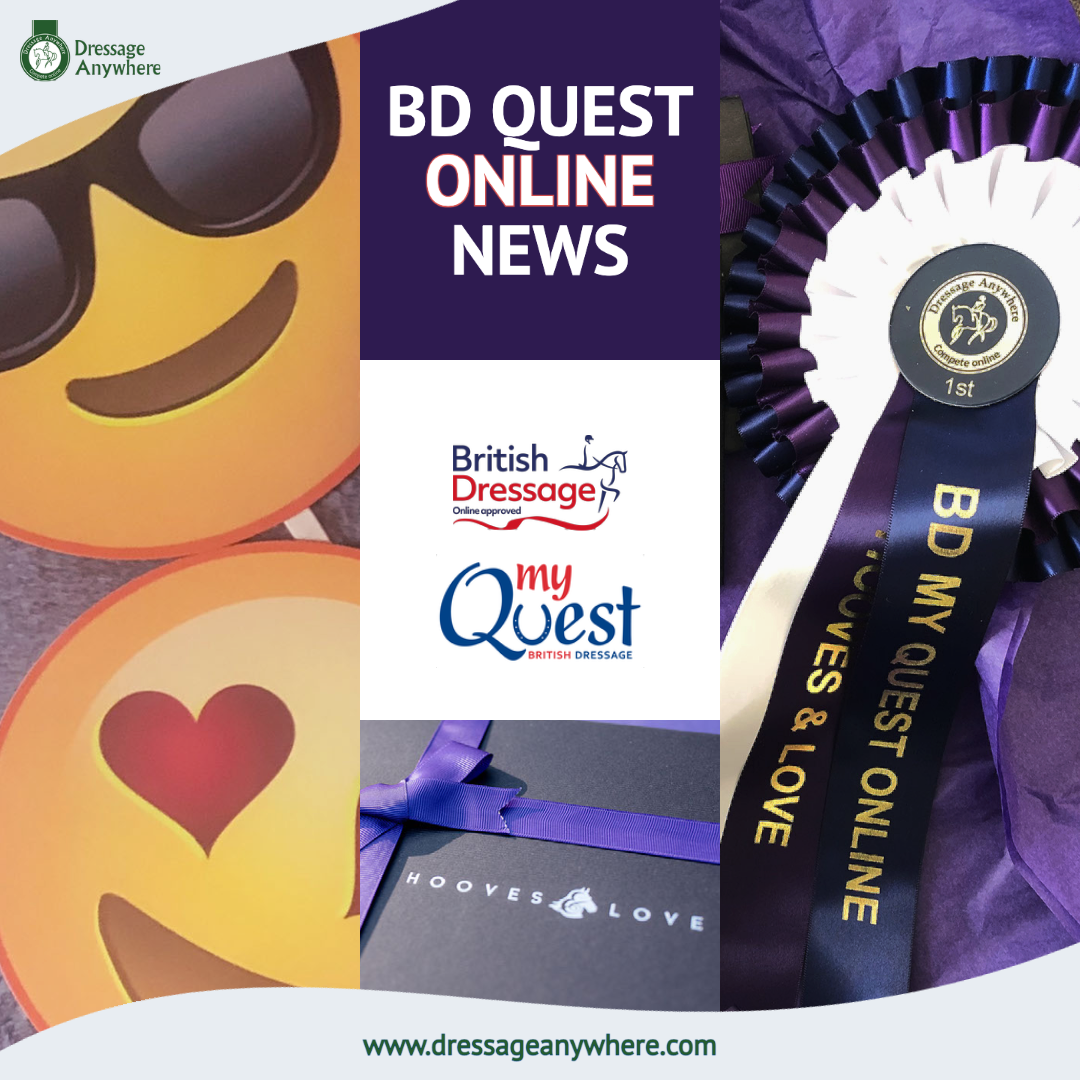 It's nearly here! The BD Quest Online Final 2022. There's just one more month to earn points towards the October Final.
Top Introductory, Preliminary and Novice riders will be invited to take place in the October Final.
Run separately to live BD Quest shows, we've enjoyed including the BD Quest Online series in our monthly schedules.
Designed as a fun introduction to British Dressage, each horse and rider combination earns points based on their percentage score.
Hooves & Love are very kindly sponsorsing the Final with some lovely gift boxes for each 1st placed rider.
See the BD Quest Online Leaderboard for points accumulated in this series. For the Final the rider and horse combination with the highest score in the competition will win.
Good luck!