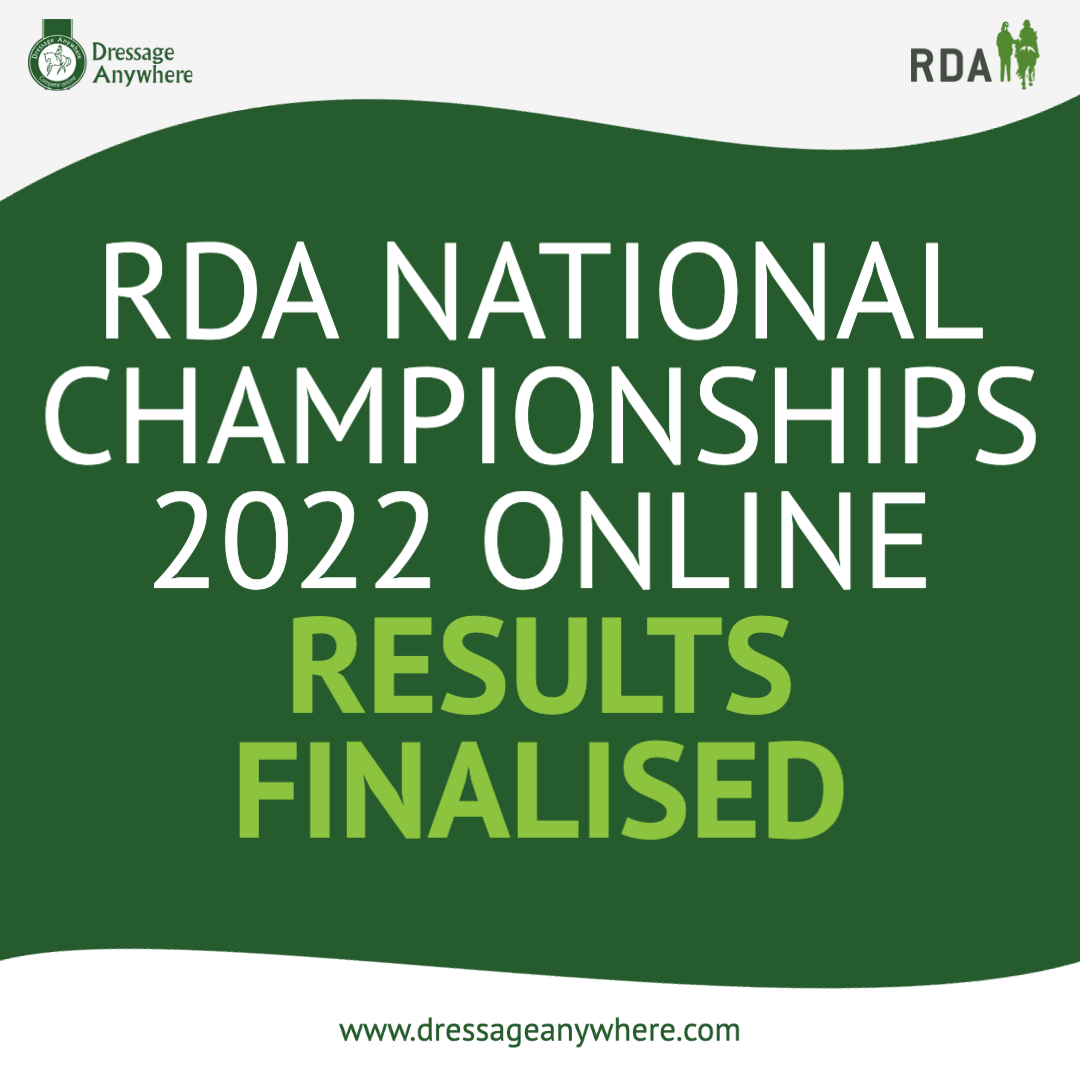 How did our RDA riders get on in their Championship Online classes?
Due to the July heatwave a number of classes at the live RDA National Championships were suspended. As well as Scropton RDA Group very kindly holding a live competition for affected riders, Dressage Anywhere also hosted a series of classes for riders unable to travel.
We were delighted to have Sarah-Jane Prew, RDA Dressage Lead on board to judge tests online. The results are final and on our scoreboard here. We're delighted to have provided this opportunity for over 40 participants from RDA groups around the country.
Well done everyone, we know some personal bests were achieved in your August tests and we're absolutely delighted for you!