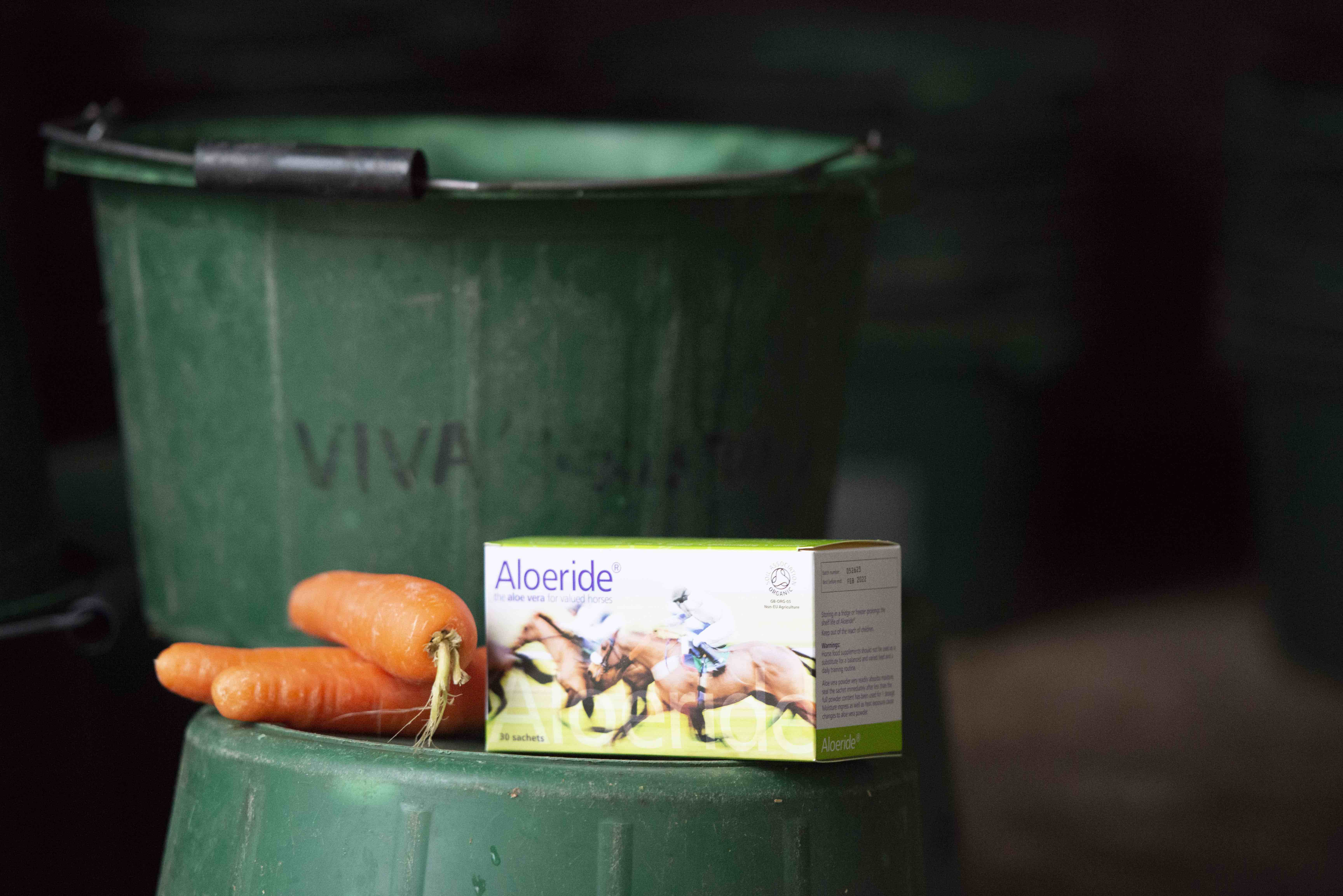 Aloeride is our Novice BD Online Championship class sponsor this month so we set out to find out more about this very interesting product.
Han van de Braak BSc LicAc MCSP MBAcC (Retd.) is a registered healthcare provider who started to make the best possible in aloe vera in 2002: 'A significant necessity arose within our family and, from my clinical perspective, no aloe vera on the market at the time was fit for purpose'.
What followed was a quest to make an aloe vera product to the best possible standards. Heartened by results at home, then by results domestic and abroad, Aloeride was trademarked in 2004.
Seven Benefits for Horses
Digestive support: easy to feed sachets are perfect for travelling to shows and the additional benefit is an increased intake and uptake of nutrients.
Hoof and feet health: studies show that feet respond quicker to Aloeride than Biotin. Good aloe in the right dosage supports the pancreas which can be a great help to laminitic horses and hindgut acidosis.
Accelerated healing and recovery: the wide spectrum of nutrients unique to Aloeride aloe vera and the dosage makes it perfect for the task in hand be this injury, trauma or post-operative.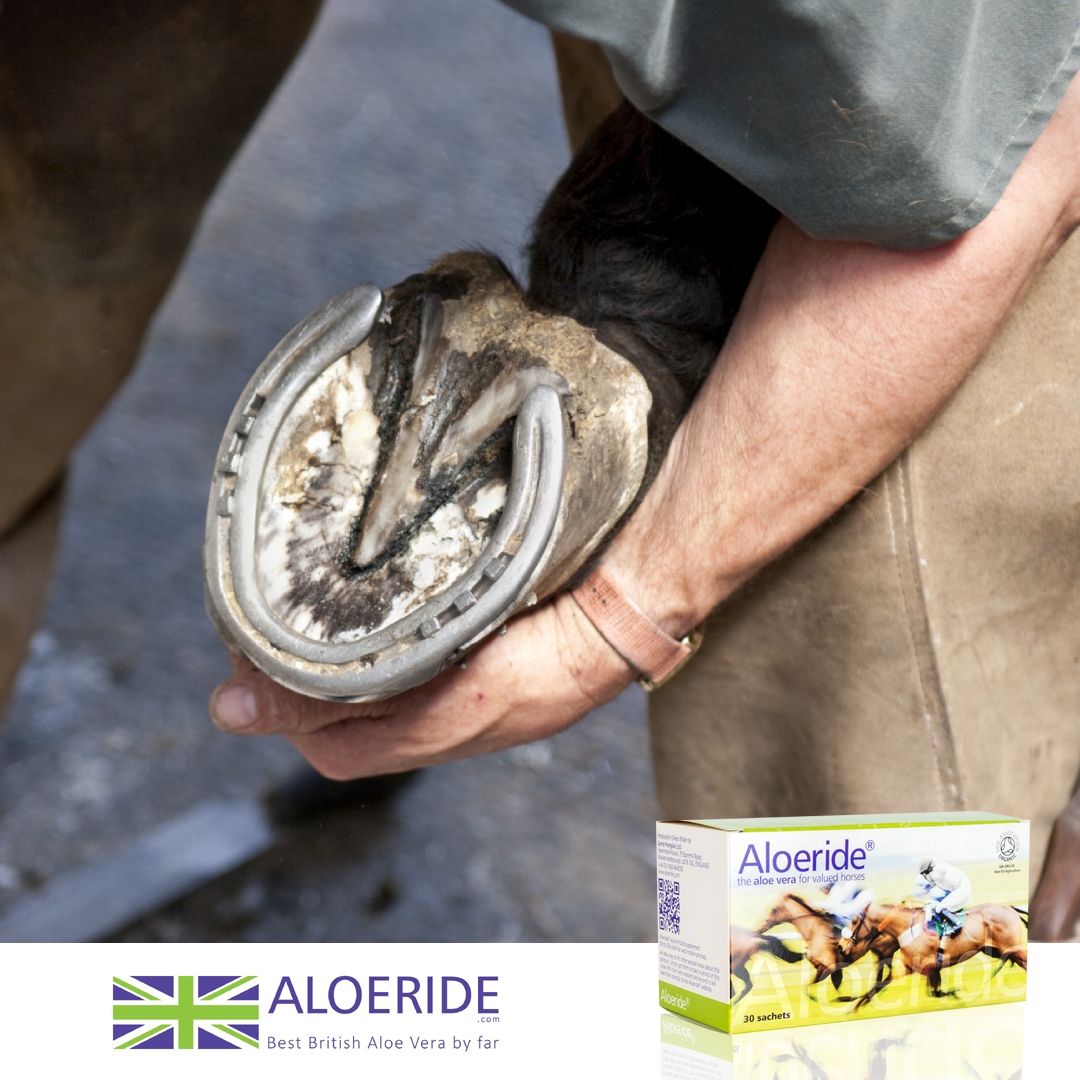 Condition building: not a prohibited substance under current FEI and BHA rules, increased uptake of nutrients in feed plus Aloeride's own nutrients often result in a significant improvement in lean muscle mass.
Behaviour and focus: These days we know about the gut microbiome and its direct relationship with the brain. Making the former feel better makes the latter stop holding back.
Coat and skin health: robust coat and skin health also enables a horse to cope better with airborne pests - feedback from owners talks about the exceptional coat shine.
Meaningful dosage: dosed properly for equine body weight, Aloeride is pure and free from additives, is proven better in independent laboratory tests and is made affordable.
Aloeride is a naturally organic aloe vera feed supplement supporting comprehensive well-being in equine athletes. From digestion, coat, skin and hoof support, this easy-to-feed, taste-free supplement has been tested by an accredited Newmarket laboratory. It is NOPS negative and does not contain any synthetic compounds, so all your horse gets is pure, human-grade organic aloe vera is a daily sachet. Tried and trusted by the elite dressage community worldwide. RRP: £55.20 30 days. Multi-buy discounts available.