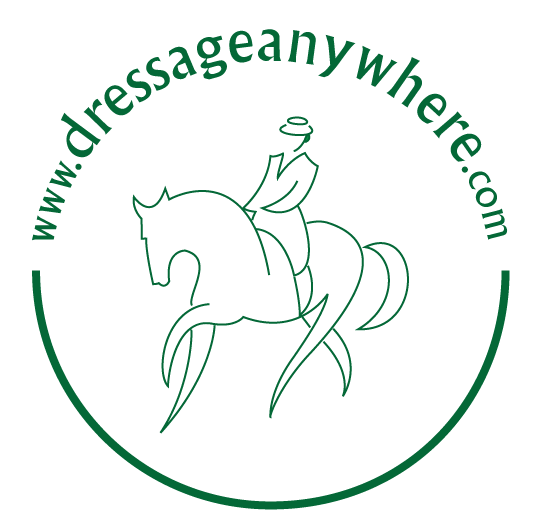 PRACTICE MAKES PERFECT It's worth practicing your test (or elements of the test movements) before your competition day, in this case practice really does make perfect. Fortunately, with our competitions, you can ride the same test more than once and then pick the best version to send in to us. However when competing out at shows, you only have one chance to impress the judge, so do your homework!
GO FOR IT! Very often riders think that they are just not good enough to move up a level, but if you don't try it you will never know! Very few riders/horses are able to execute perfect movements as soon as they go up through the levels so why not go out to a few low key shows to gain confidence or ride a higher level test with us? We have lots of riders who do this and because you are being judged by a qualified British Dressage judge, you can be sure of a good standard of judging and honest feedback to help you both improve.
RIDE ACCURATELY AND FLUENTLY Valuable marks can be thrown away easily by not riding your arena accurately, so try and ride to your markers and keep circles the right size and shape (you would be amazed at how many circles are actually egg shaped!) Focus on transitions; make sure they are smooth and fluent.
GET SOME GOOD ADVICE Getting help from an experienced trainer can really help, but if lessons are not possible, you can always ride a 'training test' with us. Pick any test you like from the whole range of BD, BE and FEI tests in our schedule and one of our judges will give feedback on areas that are good and those that need improving. This is a great tool if you have a big competition coming up or just want some helpful advice from an experienced judge, especially one who may not have seen you before!
LOOK SMART When riding a test under our competition rules, we don't require you to wear full competition gear, but we do ask that you and your horse look smart. Whatever level you ride at, although it's not a beauty contest, dressage judges still like to watch a nicely presented partnership in front of them, so make the effort to impress as you enter at A!
FINALLY REMEMBER TO SMILE We all know nerves have an impact on our performance and probably more so when you are competing, so as soon as the bell goes and you turn to enter the arena, a big smile for the judge (or in our case the camera) will not only ease your nerves but shows acknowledgement of the judge too and gives off an air of confidence (even if your tummy is doing somersaults!).