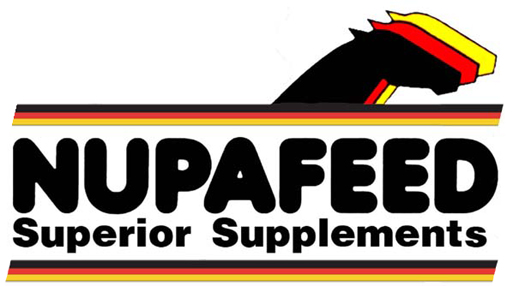 Dressage Anywhere is delighted to welcome Nupafeed as the latest sponsor of our competition classes.
Win up to £20 Nupafeed vouchers in September's Intro and Novice classes.
Nupafeed-UK has now expanded its product range to include more unique Verla Pharm products, offering the same high quality and reliability, which has become synonymous with the Nupafeed name. The Flex GLM horse joint supplement contains the 'super' ingredient Green Lipped Mussel which is renowned for it's unsurpassed lubrication and soothing properties. Nupafeed Staying Power supplement for horses, promotes power, stamina and energy, ideal for competing horses known to 'tire' easily, and assists with muscle definition and function.
Nupafeed are also raising money for the 'Get Claire Walking Campaign' by sponsoring the Riders Revealed calendar. For more information and to read more about Claire Lomas's stroy visit Nupafeed online.