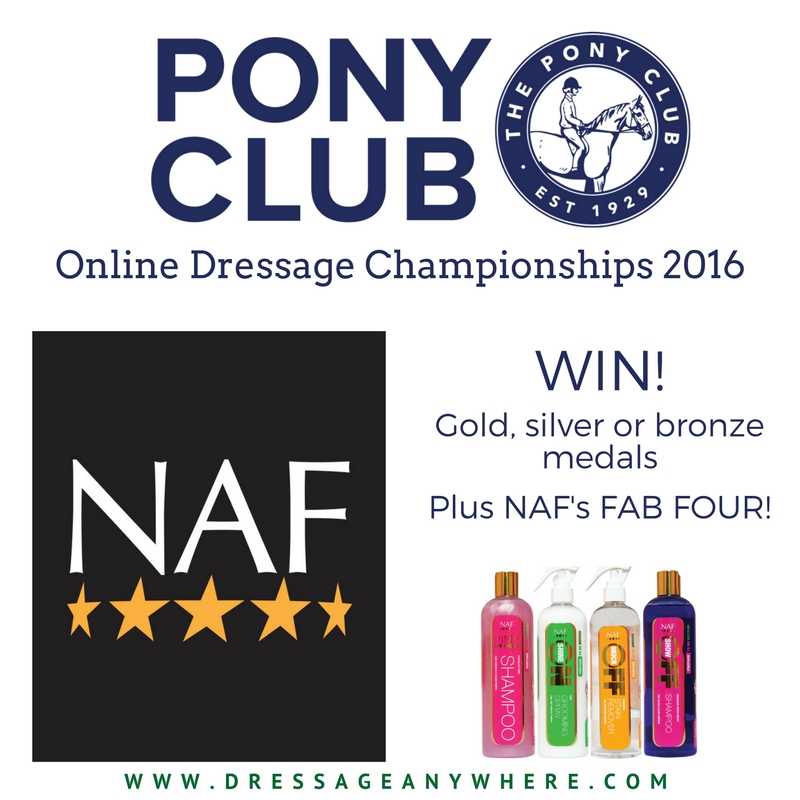 We're really excited to announce ANOTHER prize for The Pony Club Online Dressage Championships 2016!
Winners of the four classes will receive an invitation from International rider Bobby Hayler to visit the Team Hayler Dressage yard.
Gold, silver and bronze medals and generous prizes from NAF are also on offer to the highest placed young riders.
Twenty four year-old Bobby grew up in the Hursley Hambledon Hunt branch of The Pony Club where her love of dressage started. Together with her father, Paul there is an exciting range of horses at their yard in Essex where they are busy schooling, teaching and holding clinics for all levels.
Related links:
Qualified riders
Championship schedule