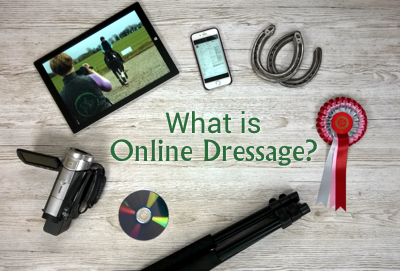 If you want to compete in dressage you need to be organised! There's plaiting and grooming, not to mention cleaning your tack and then transporting your horse to an event, where you might spend several hours for a five minute performance in the arena. But what if you don't have your own horse, or your own transport? Or maybe you need some quick feedback ahead of an important competition, like an Area Festival or Regional Championship, or perhaps you've never competed in a dressage competition and want to know what it's all about? What opportunities do you have to compete and train? That's where online dressage comes in.
Who is online dressage for?
Competing in dressage online is for just about anybody! Whether you're new to dressage or an experienced competitor, there are classes and levels for everyone. Some riders with young horses find it a useful tool to get feedback on how they're doing. Other more established partnerships just enjoy having another mechanism for competing without leaving their yard. Online dressage is perfect for riders who don't have their own transport or even their own horse - at Dressage Anywhere we have many riders competing on riding school horses. It can be a really fun way of taking part with the opportunity to win prizes and rosettes.
'Clear pointers as to what is needed to gain higher marks. Can't recommend it highly enough. Now have the confidence to try our first medium in public soon and see if we can qualify for Area Festival bronze this summer.'
Dressage Anywhere member
What is online dressage all about?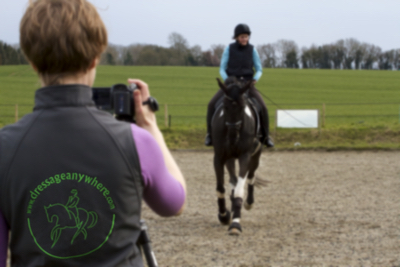 Online dressage competitions have been around for a few years now (Dressage Anywhere is one of the early pioneers and has been hosting online dressage classes for nearly eight years) and they're becoming popular with riders around the world. So what it is it all about and how do you get involved?
It's a really simple concept - ride your test, have someone film it for you and then upload the video for judging. It really is as easy as that.
Registering with Dressage Anywhere is free and once you're a member you'll receive regular updates about all of our competitions and access to our private Facebook Members Group for support and inspiration.
You'll need to enter a competition online. If you're not sure what level you should ride you need to assess where you are in your schooling and training. If you're very new to dressage, have a look at the Introductory (walk and trot) and Preliminary (walk, trot and canter) levels. If you're a more established dressage rider, then you'll know what level you should be entering. Dressage Anywhere schedules include a summary of the movements so you can assess which online dressage test you can enter.
Once you've entered a competition, you'll need to grab a copy of the dressage test to learn and practice.
'I work shifts so am usually working when competitions are held. Dressage anywhere has given me the chance to compete and improve my horse and myself with professional feedback from the judges.'
Dressage Anywhere member
Preparations
To plait or not to plait?
There's no plaiting required! You can plait your horse if you like, but it's not essential, all you need is a clean and tidy appearance for both you and your horse. Make sure you have all the right safety equipment: boots with a heel, riding hat to the correct standard and a pair of gloves. If you do wear a competition jacket, make sure your horse wears boots or bandages so the judge knows that the dressage test hasn't been ridden and filmed at a live competition.
Arena
You'll need to make sure you have the correct sized arena for the test you're going to ride. The details are at the top of the test sheet. If you don't have an arena, that's no problem at all, you can ride your test in a field marked out with arena letters.
'A great way for someone like myself lacking in confidence and transport to gain experience.'
Dressage Anywhere member
What tack?
Dressage competitions are run to British Dressage rules which require a bridle with a noseband and an English saddle. The British Dressage Rules are very comprehensive, so we've included a summary on our own Rules page.
Martingales are not permitted and will result in elimination (although we'll always give you the chance to ride your test again and upload another video, time permitting). Gloves must be worn - it's a two mark deduction if you forget them!
Filming your test
We include a filming guide on Dressage Anywhere. Make sure the camera person is at C, where the dressage judge would usually sit. A tripod will help to keep the camera steady, but if you don't have one available make sure the person operating the camera keeps you in the centre of the frame and tracks you slowly. A bit of zoom when you're at the far end of the arena will help the judge to see movements clearly and make sure you're awarded the marks you deserve.
Uploading your online dressage video
Dressage Anywhere offers several options - you can upload the video direct to our website, or to YouTube (and add the link to your own entry) or send it to us via a file transfer website. As soon as your video has been uploaded, the judge for that class will be notified.
Online judging
The judge will watch your test, recording marks and comments against each movement. Dressage Anywhere judges do this online with a sophisticated and unique system that automatically calculates scores and results.
Results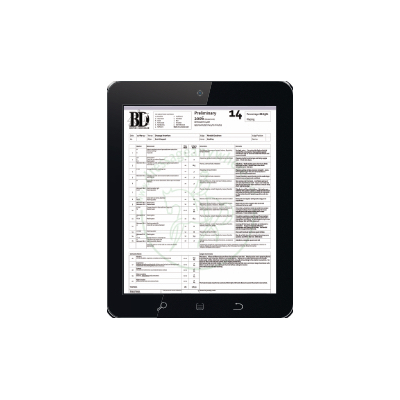 Every rider will receive a scoresheet with a summary of their performance. At Dressage Anywhere we take that one step further - as soon as the judge submits a scoresheet our competitors receive an e-mail with a link to view and download their scoresheets. There's no waiting until the end of the competition and if you think you can improve on your performance, you can ride the test again and upload a new entry for judging.
When competitions close, results are finalised on an online scoreboard and rosettes and prizes are posted to all placed riders. At Dressage Anywhere we award prizes and rosettes in accordance with British Dressage rules, so rosettes go to one in four riders and prizes are awarded to a scale.
'Love having my test marked quickly by high listed judges so I know what I have to work on. Always helpful comments.'
Dressage Anywhere member

Why choose Dressage Anywhere?
At Dressage Anywhere we try to run our online dressage competitions as closely to live competitions as possible, maintaining the high standards that you would expect, but also get those new to dressage ready for live competitions. Dressage Anywhere has eight years of experience running online dressage competitions and we've built a comprehensive system to automate as much of it as possible. We only work with British Dressage List 1, 2 and FEI judges, these are the judges that regularly judge the likes of Carl and Charlotte! Our competitors don't need to wait for the post - scoresheets are posted online for easy access and download.
Have a look at Dressage Anywhere's monthly schedules and give online dressage a go!