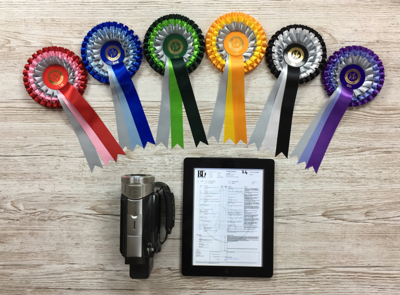 It's day 1 of the 8 Days of Dressage Anywhere, celebrating our birthday one day for each year we've been running online dressage competitions!
What's today's prize?
Today we're giving away a £20 Dressage Anywhere voucher. You can use the voucher towards competition or training classes and if you're not already a regular competitor, you'll see that we've got lots of competition classes and levels to choose from.
Find out more about Dressage Anywhere
Dressage Anywhere has been running online dressage competitions for eight years, find out more about what online dressage is and how easy it is to take part in our feature here.
Win a £20 voucher from Dressage Anywhere
It's really easy to enter the competition, just go to our Facebook page and look for the video posted today. Make sure you watch the video before midnight as we'll pick a random winner first thing tomorrow morning!
Good luck!